In January 2019, Salesforce made the decision to acquire roundCorner, bringing NGO Connect (NGOC), Foundation Connect, and roundData into their product offerings. This was a great start for NGOC customers to become a more formal part of the Salesforce Community with Salesforce's best-in-class support. Today, Salesforce has announced retirement plans for NGO Connect, giving NGOC customers ample time to migrate to the Nonprofit Success Pack (NPSP). 
Why I Think Salesforce Made This Decision
Salesforce.org is known for putting their customers first. Just like Salesforce, we've had many clients approach Cloud for Good expressing business challenges concerning the functionality of NGOC. Many customers were forced to modify their business processes to better fit their technology, resulting in frustration and inefficient business processes for these customers.  
With this in mind, Salesforce spent the last couple of years accelerating the development of NPSP to support enterprise nonprofit and higher education fundraising. They are offering a clear path for migration and have invested in workshops to make sure their clients are prepared to succeed on NPSP.  
Earlier this year, we covered in detail the differences between NGOC and NPSP, as well as the value in making the transition. We've seen firsthand how this NGOC to NPSP migration has created new advantages for organizations like JA Worldwide, Gordon College, Charity: Water, FIRST, and many others who have already started their journey together with us. Understanding this value, Cloud for Good has invested in developing an NGO Connect accelerator that includes everything from suggestions on how to improve your business processes and feature-to-feature comparisons between NPSP and NGOC to a robust ETL (extract, transform, load) tool with pre-defined mapping and logic.
I would like to invite you to join our customers as they share their journey.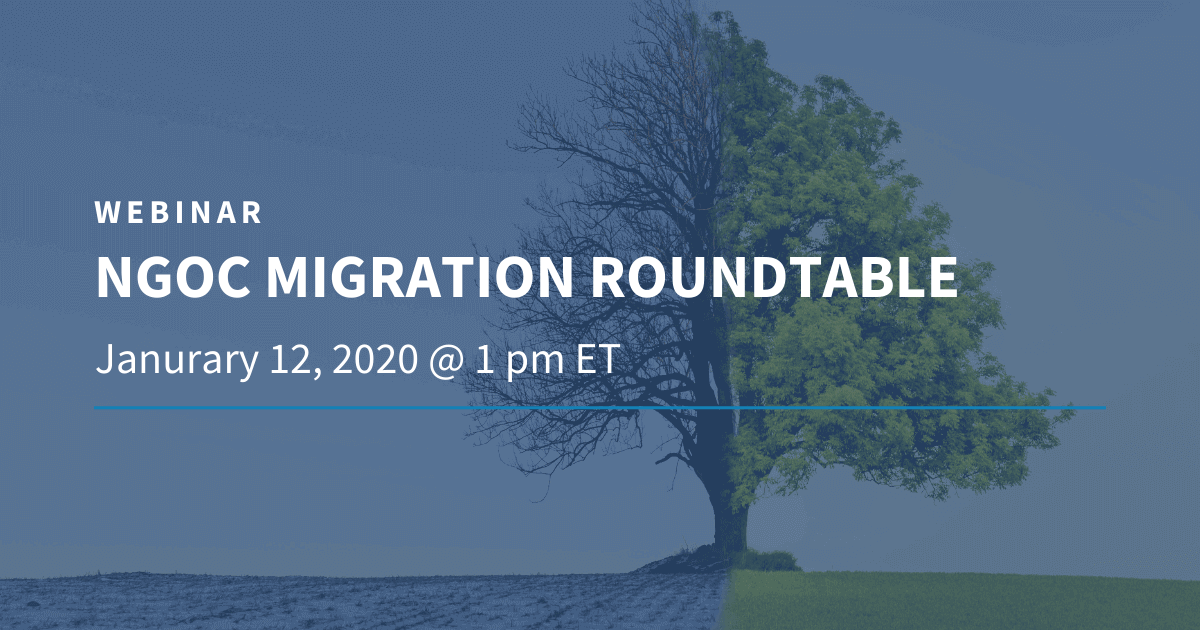 Join Cloud for Good and customers who have recently migrated, or are in the process of migrating, from NGOC to the Nonprofit Success Pack (NPSP) for an intimate roundtable discussion on how to navigate this technology change. We'll discuss the effects technology change can have on your business processes, the impact on your fundraising, and what resources are available to you to help accelerate your migration journey. Come with your questions ready for our expert panel.
We're in This Together
I think it is imperative to work with a Salesforce implementation partner who understands the nuances of both NGOC and NPSP and can help guide you through the process. Any technology change can be cumbersome, but Cloud for Good has invested in proprietary solutions to help mitigate your risk. We'd love to chat more with you about our experience and how we can assist you in this change – or attend our panel discussion with other organizations making the switch.